2019 Dolphinmed Exhibition Schedule
From the Dolphinmed International Business Center, 2019 Dolphinmed will attend as following exhibition fair:
1, Arab Health 2019.
Location: Dubai, United Arab Emirates
Date: 1/28/2019 - 1/31/2019
Venue Address: Dubai International Convention & Exhibition Centre, Trade Centre 2, Dubai, United Arab Emirates

ABOUT ARAB HEALTH
The 44th Edition Of Arab Health Congress will take place from 28 - 31 January 2019 at the Dubai International Convention and Exhibition Centre. Arab Health is the largest gathering of healthcare and rade professionals in the MENA regions, welcoming over 84,500 attendees from 160+ countries. Arab Health 2019 saw the launch of the Personal Healthcare Technology Zone, where companies displayed the latest in smart technologies from homecare devices, patient monitoring apps, and healthcare concierge services to telemedicine systems. In this show include the latest techniques, materials and applications that can be put to use in actual practice. Arab Health has brought you the latest innovations in healthcare. From state-of-the-art imaging equipment to the most cost-effective disposables; developments in surgery to advances in prosthetics, Arab Health continues to be at the heart of healthcare in the Middle East. The fair takes place in parallel with the Arab Health and offers a varied spectrum of information, entertainment and experiences for over 4 days to over 85,000 visitors.

2, MEDICA 2019
World Forum for Medicine, International Trade Fair with Congress
Date: 11/18/2019 - 11/21/2019
Venue: Messe Dusseldorf Fairgrounds, Dusseldorf, Germany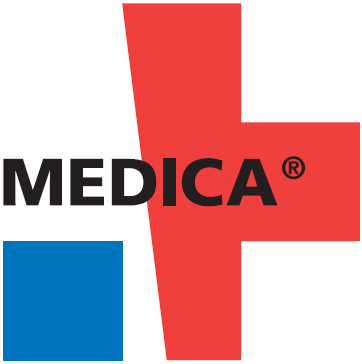 ABOUT MEDICA 2019
The trade fair for the TOP decision makers - that was a conclusion of the exhibitors last year. But this is not the only reason why MEDICA is the undisputed largest medical trade fair worldwide.

Every year around 130,000 specialist visitors from over 120 countries meet and find out about innovations and trends in the medical sector. Over 4,500 exhibitors market their products, maintain contact with their customers and achieve new business perspectives.

MEDICA with its three pillars of specialist trade fair, congress and German Hospital Conference, reflects the trends and developments in the sector. Thereby, it is a significant feature of MEDICA that it shows both current developments and a look into the future of medical care. Discover the diverse and relevant position of MEDICA in the various sectors.

High levels of decision making competence, high internationality, high satisfaction, both for exhibitors and visitors. In the information brochure, you can find out more about MEDICA.
3, HOSPITALAR 2019
Location: Sao Paulo, Brazil
Date: 5/21/2019 - 5/24/2019
Venue Address: Expo Center Norte
Organizer: HOSPITALAR FAIR AND CONGRESS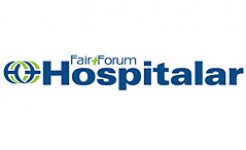 Hospitalar is the world's most popular show in the healthcare industry. The event includes more than 12000 brands, 90000 professionals from over more than 70 countries worldwide. This event shows products like technologically superior lab instruments, hospital furniture items, orthopedic tools, pharmacy products, rehabilitation equipments, transportation and logistics systems, emergency equipment, Kitchen supplies, domestic healthcare products, IT solutions, linens, medical apparel items, traumatology products and more etc. in the Hospitals & Medical Equipments industry.