How does a veterinary anesthesia machine work?
To understand how the veterinary anesthesia machine works, we need to understand its components.The following picture shows the Dolphinmed vet anesthesia machine DA1200V1 as an example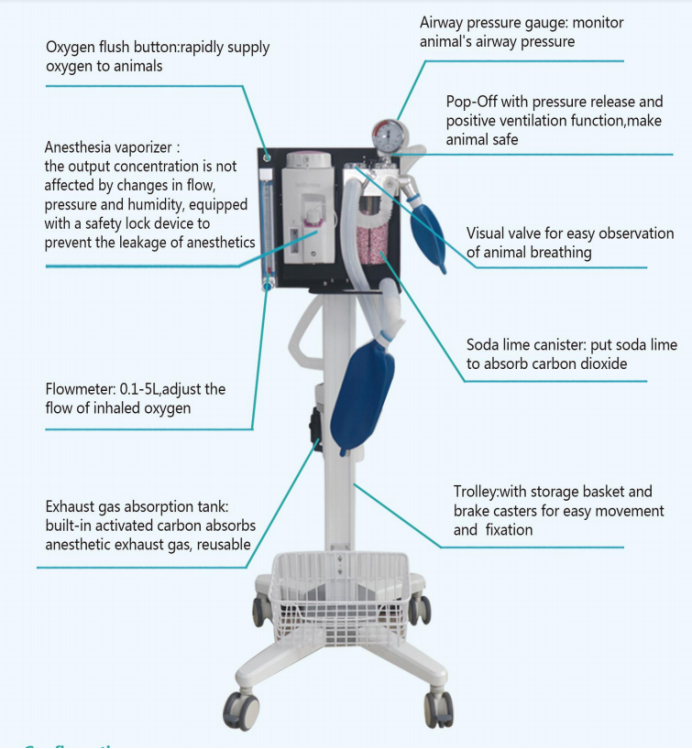 From the picture we can see that its important components are flow meter, anesthesia vaporizer, co2 absorber.
First,the oxygen source is necessary,it can be the oxygen cylinder or oxygen concentrator.From the flow meter, Oxygen will enter the anesthesia vaporizer and mixed with anesthetic gas into the co2 absorber.(The vaporizer is a device which changes a liquid anesthetic into its vapor and adds a specific amount of vapor to the gases being delivered to the co2 absorber.)Anesthetic gas with oxygen is then flowed through the co2 absorber to the patient through a mask or tracheal intubation.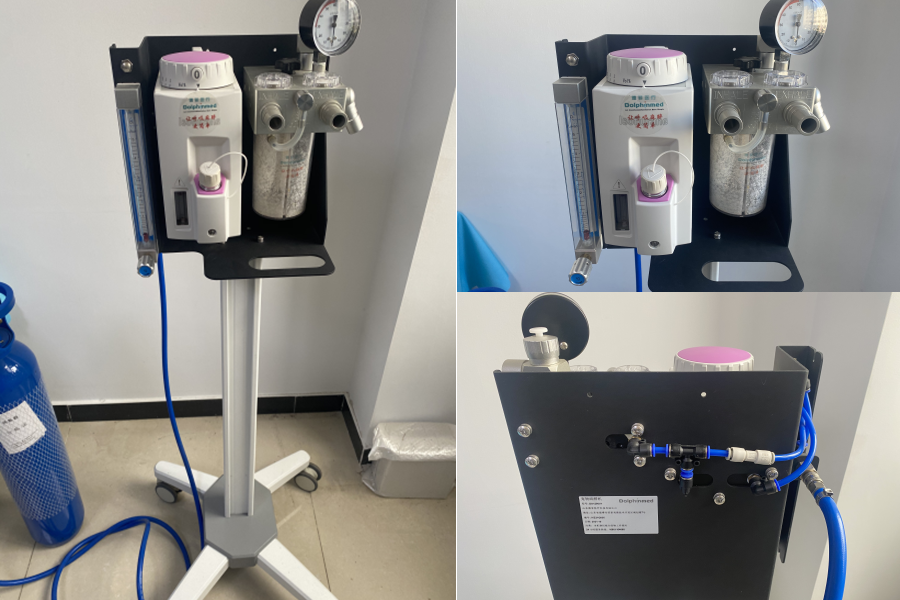 About Us
Marketing R&D Center: No. 15, Xijing Road, Zhongguancun Science and Technology Park,Shijingshan District Beijing
Manufacturing Center:Bulding 5,MEMS Industrial Park, No.158 Zhongrun Avenue, National High-tech Development Zone,Zibo,Shandong Province
Mobile/Whatsap/Wechat:+86-16601104668/+86-13121617686 Tel: 86-10-53367875
E-mail:sale@dolphinmed.cn/sale5@dolphinmed.cn
Previous: None